Introduction
The I Ching, an ancient Chinese divination tool, provides profound insights into the labyrinthine interplay of life's forces. Måneskin, an Italian rock band that skyrocketed to fame by winning the 2021 Eurovision Song Contest, is a modern phenomenon in the musical world. This blog post merges these two realms by using the I Ching to explore the elements that have contributed to Måneskin's rapid ascent, particularly their recent win for Best Rock Video at the 2023 Video Music Awards.
The I Ching Reading
To delve into the mysterious rise of Måneskin, we consulted the I Ching with the question: "What forces have contributed to the rise of Måneskin as a global musical phenomenon?" The hexagram that emerged was 24, "Returning," with changing lines at the 1st, 3rd, 4th, and 6th positions. This led to the transformation into hexagram 56, "The Wanderer."
Hexagram 24: "Returning"
Symbolizes renewal and returning to one's roots or true nature.
Indicates the need to return to original aspirations after periods of deviation.
Changing Lines
1st Line: Suggests the band's continuous innovation and fresh takes on rock music.
3rd Line: Hints at potential pitfalls that come with sudden fame.
4th Line: Advocates for well-planned action, mirroring the band's strategic rise.
6th Line: A warning against complacency, advising continued creativity.
Hexagram 56: "The Wanderer"
Represents the transient nature of success and situations, fitting for a band that is always on the move in the global scene.
Correlation to Måneskin's Journey
Hexagram 24, "Returning," can be seen as reflective of Måneskin's approach to music. They have breathed new life into classic rock styles, staying true to the genre's roots while making it relevant for today's audience. This resonates strongly with their recent win for "The Loneliest," a music video that has amassed 62 million views on YouTube and debuted at number one in Italy.
The Video Music Awards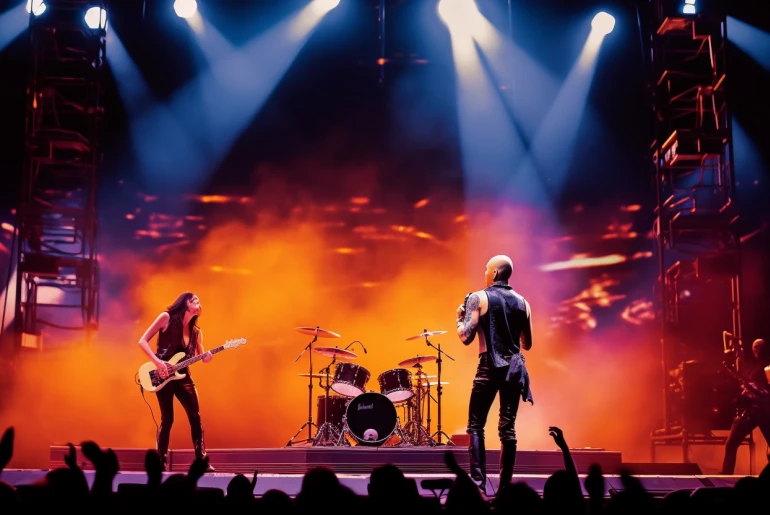 Directed by Tommaso Ottomano and filmed at Villa Tittoni Traversi in Desio, Italy, the award-winning video for "The Loneliest" echoes the band's ethos of blending old and new. Their win was announced at the 2023 Video Music Awards, hosted by Niki Minaj and featuring over 20 performers, further solidifying their status on the global stage.
Lessons and Applications
Here's what we can take away from Måneskin's journey as revealed by the I Ching:
Staying True: Stick to your roots but be open to evolution.
Caution: Be mindful of the pitfalls of rapid success.
Transience: Recognize that fame is often fleeting; continuous innovation is key.
Conclusion
The I Ching's wisdom shines a light on the mesmerizing path of Måneskin, a band that has garnered multiple nominations and awards, including this year's Best Rock Video. Their journey, as told by the ancient hexagrams of "Returning" and "The Wanderer," serves as a guide for anyone looking to navigate the intricacies of modern life and success.